Louisville Kitchen Cabinet Painting
Cabinets are one of the kitchen amenities that can be obvious in showing wear and disfunction. You might be thinking that you'll have to replace them as soon as they show signs of damage. But fortunately, large-scale replacements and renovations are just some of the many options you can do to revitalize your kitchen cabinets. With Louisville Cabinet Restoration 's Louisville, KY kitchen cabinet painting services, the life of your cabinets can be prolonged and reinvigorated.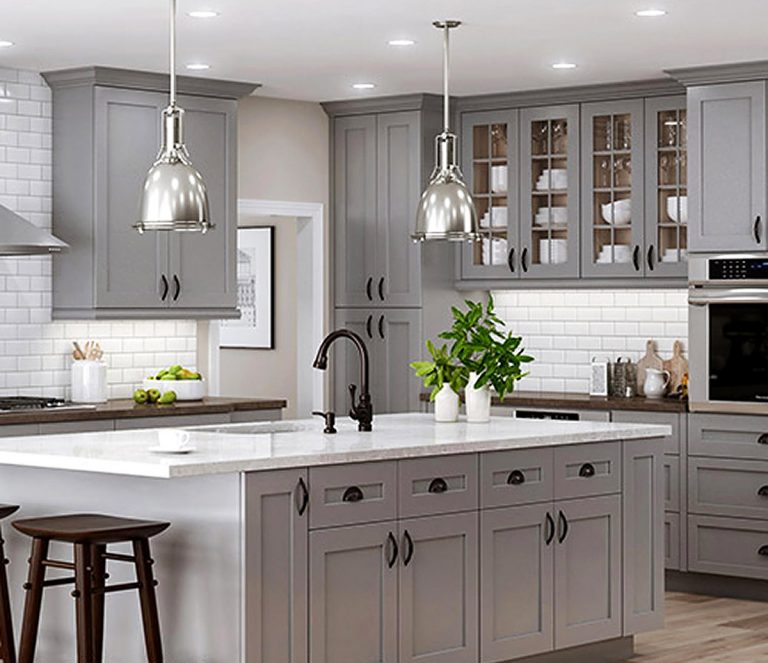 By repainting your cabinets, you can give them a fresh look, an extended lifespan, an extra layer of protection, and an increase in their value. With the professional cabinet specialists at Louisville Cabinet Restoration , rest assured that our repainting services could do wonders for your kitchen.
Let us help you get the kitchen renovation of your dreams, beginning with a top-notch Louisville kitchen cabinet painting session. We can also work on your countertops, backsplashes, and other kitchen amenities to create a perfect coherent look.
Call Louisville Cabinet Restoration at (502) 469-1383 for your Free Consultation!
Sophisticated Appeal, Affordable Price
For attractive newly refurbished cabinets, Louisville Cabinet Restoration is all you need. If you're thinking of all the hassle and waiting that you'll need to endure to be able to use your cabinets again, then don't worry. We got you covered.
We understand the hassle that comes with waiting for the turnaround time to end. This is a huge factor that all homeowners, including us at Louisville Cabinet Restoration , consider.
At Louisville Cabinet Restoration , our Louisville kitchen cabinet painting methods are perfected for fast and efficient processing. We can conduct full repainting sessions very quickly without compromising even a little bit of our work quality.
With Louisville Cabinet Restoration , you won't have to worry about living in a messy kitchen for many days. All you need to think about is which designs and upgrades you should apply for your newly refurbished kitchen cabinets.
Durable, Long-Lasting Painted Finish
Louisville Cabinet Restoration has a long and excellent track record for all the clients we have served and left satisfied with our Louisville kitchen cabinet painting services. One of the things we make sure of with each client is that the products we apply are long-lasting and very durable.
One of the reasons why you need a cabinet paint specialist is because of how cabinets are typically finished. They are commonly covered with a dirt-resistant and long-lasting finish. This is a great feature of most cabinet paints until you'd have to repaint them.
These finishing products are not repaint-friendly. To add to the difficulty of repainting, old cabinet units have gone through years of moisture, heat, and general causes of wear. This is why when you repaint them; you need to get high-quality paint applied by experts.
With Louisville Cabinet Restoration , rest assured that the products we apply would reinforce your cabinet surfaces, free them from easy peeling, cracking, and chipping, making them low-maintenance and resistant to common stains. We are dedicated to making sure that our repainting services will only leave your kitchen shelves, cabinets, and built-in units at a higher value than they were before.
Let Us Build Your Dream Kitchen
Aside from providing top-notch products and services, Louisville Cabinet Restoration is also dedicated to being our customers' one-stop-shop for all their kitchen cabinet improvement needs. Our specialists are fully capable of providing industry-level services for far more than just our first-rate Louisville kitchen cabinet painting package.
We are also equipped to have a full-blown customized renovation or kitchen, from its layout and arrangements to the features and amenities. Our products can add to your kitchen's aesthetic and functionality at the same time. From adding sinks, hiding cabinet hinges, or even transforming your islands into better units, we got it all for you.
If you're looking for a high-quality Louisville kitchen cabinet painting, refacing, or refinishing service, all you need to do is call us. We have every product and equipment you will need to have your dream kitchen renovation.
Let's Talk Now- Free Consultation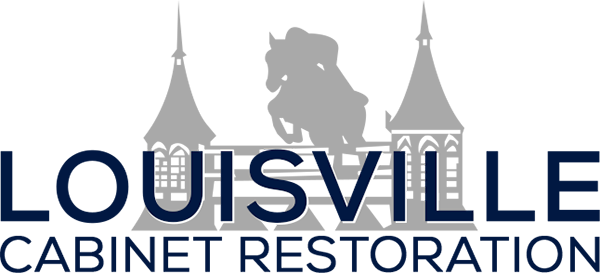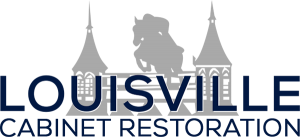 Your experts at Louisville Cabinet Restoration are dedicated to providing superior quality workmanship when it comes to rejuvenating kitchen cabinets, whether through repainting, refacing, or repairing.
Besides conducting our top-notch construction services, we are also committed to ensuring that our clients choose only the best solutions for their specific personal needs. Trust Louisville Cabinet Restoration today and get your dream kitchen renovation in no time!
Call Louisville Cabinet Restoration at (502) 469-1383 for your Free Consultation!