Louisville Kitchen Cabinet Refacing
If your kitchen cabinets now look old or a bit decrepit, they already need help. However, replacing them entirely is not the only way to go, especially if their structure still seems sturdy. Most probably, you just need Louisville Cabinet Restoration 's top-notch and affordable Louisville, KY kitchen cabinet refacing services.
If you think a full-blown replacement is too expensive and not necessary, a more affordable option, refacing them, is enough to get the same spectacular newly-refurbished result. They cost less and need a shorter waiting time to finish.
A refacing session involves covering or replacing the worn-out hardware of a cabinet unit, such as the door, hinges, handles, and other accessories. You can have the quality and look of a new cabinet unit without the necessary hassle and disruption of a traditional construction session.
Louisville Cabinet Restoration is your best bet for all your cabinet refacing needs. We have been a staple company for all kitchen construction needs for many clients in the city. Rest assured that if you partner with us, you will only get the highest quality of cabinet refacing products that are tailor-fit to your kitchen system. Beautify your kitchen and cabinets with Louisville Cabinet Restoration 's industry-grade Louisville kitchen cabinet refacing services today!
Call Louisville Cabinet Restoration at (502) 469-1383 for your Free Consultation!
Cabinet Refacing Vs. Replacement
Getting a facelift for your kitchen is a regular need of people from all walks of life. Some may think that they need to spend a lot of money and waiting time to have a satisfying kitchen renovation result, and it means they haven't considered all the options out there yet.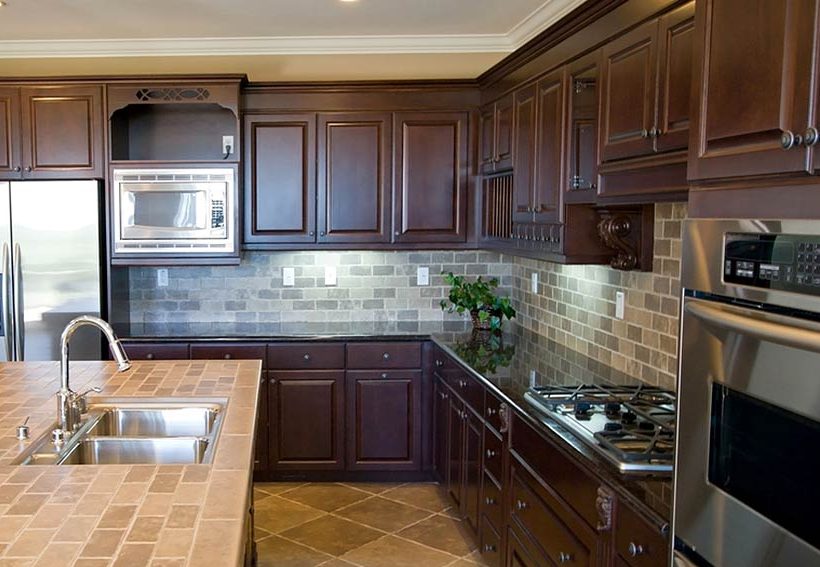 You can get a kitchen renovation while maintaining the layout of your kitchen, the core structures of your cabinets, and the style of your countertops and tables if you're still satisfied with them. This can be done through a simple refacing session that can yield the same spectacular results as replacing your kitchen cabinets and other related amenities.
Depending on the size of your kitchen and the specific design, layout, colors, finishes, and other products you want to use, the typical cost of a full refacing session is merely half of buying a new set of cabinets. If you want to save up not just on money but the resources used for your current cabinets, then refacing is the one for you.
Moreover, Louisville Cabinet Restoration 's Louisville kitchen cabinet refacing services will only take you around two to five days of waiting time before you can again use your fully refurbished cabinet units. Imagine doubling the spending with new cabinets and waiting for more than two months to use them. Kitchen cabinets provide a massive functionality aspect in all types of kitchens. So when it comes to clients wanting to have new cabinet units, we make sure that they consider the advantages of refacing first before making any big decisions.
As the leading Louisville kitchen cabinet refacing company in town, we know we have what it takes to bring you not just the best products and services but also the best expert advice you need to get the best possible solutions for all your kitchen improvement needs.
Let's Talk Now – Free Consultation
Enjoy a myriad of opportunities to improve your kitchen cabinets and other amenities. With Louisville Cabinet Restoration , you can have the chance of affordable prices for renovation, personalized designs, high-quality products, and the most efficient services in town.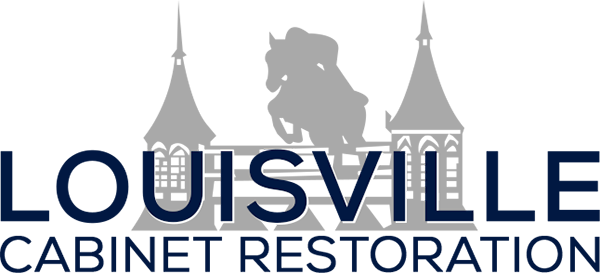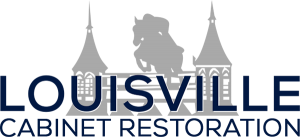 You can get so much for less than what you thought you need to pay to beautify your kitchen cabinets. With our spectacular Louisville kitchen cabinet refacing package, you can get affordable rejuvenation of your cabinets that works for your schedule and budget.
Louisville Cabinet Restoration 's cabinet specialists are dedicated to bringing you only the highest quality of workmanship to create the best-looking kitchen renovation products. We can't wait to work with you towards your dream kitchen renovation!
Call Louisville Cabinet Restoration at (502) 469-1383 for your Free Consultation!